木timberland木, the sound project at Valley Park in Cincinnati (September 20th 2020)
This project is being organized with two local art institutions, the Contemporary Art Center and Wave Pool Gallery. Also, this would include a concert in Valley Park where four musicians play in front of five large trees by using four of my sound instruments and five scores.
Five music scores: I got ideas from the ink wash painting, "black has five colors" which includes all colors. So it stimulates the imagination of various sounds and colors.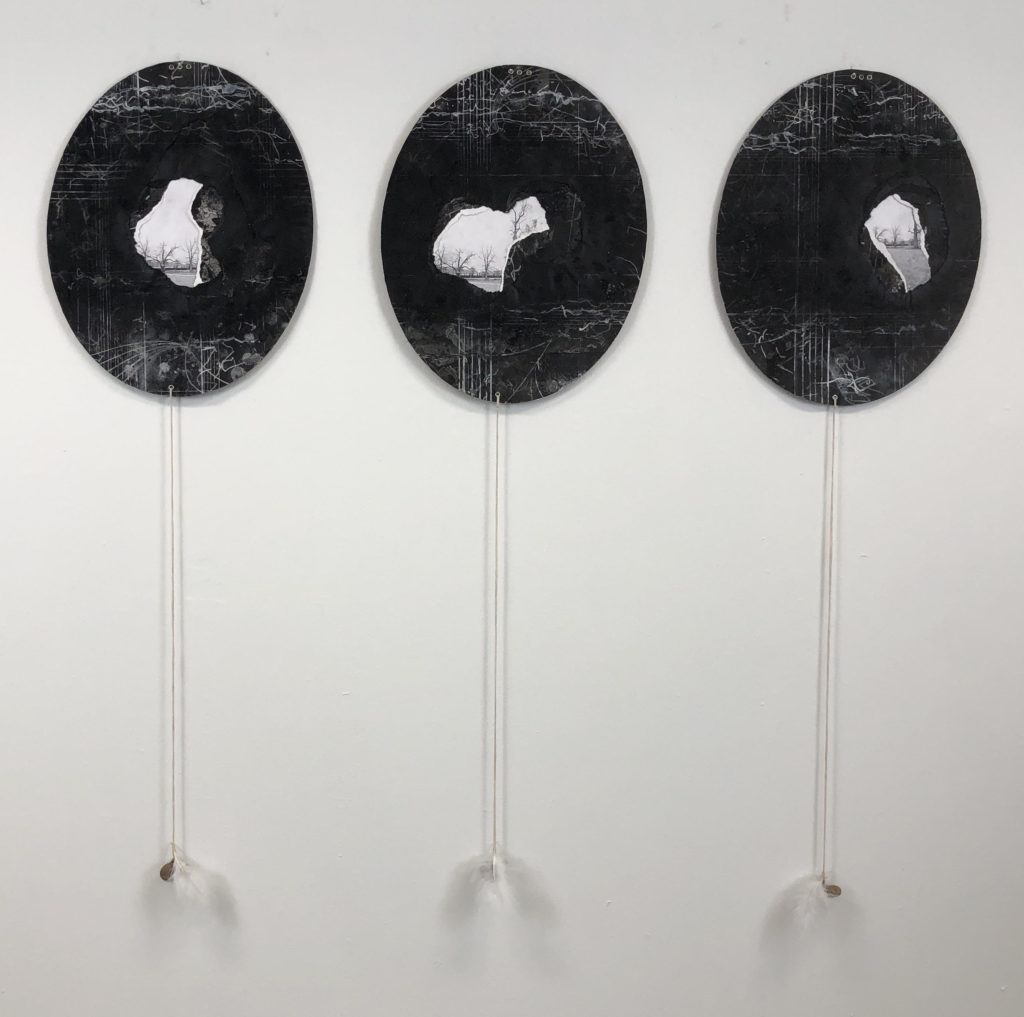 Music scores (2020)
Ink, acrylic paint, picture, pencil, spray, hemp string, feather
124.5 x 142.2cm (length x width)

Ink, picture, pencil, spray
197.2 x 47.6cm (length x width)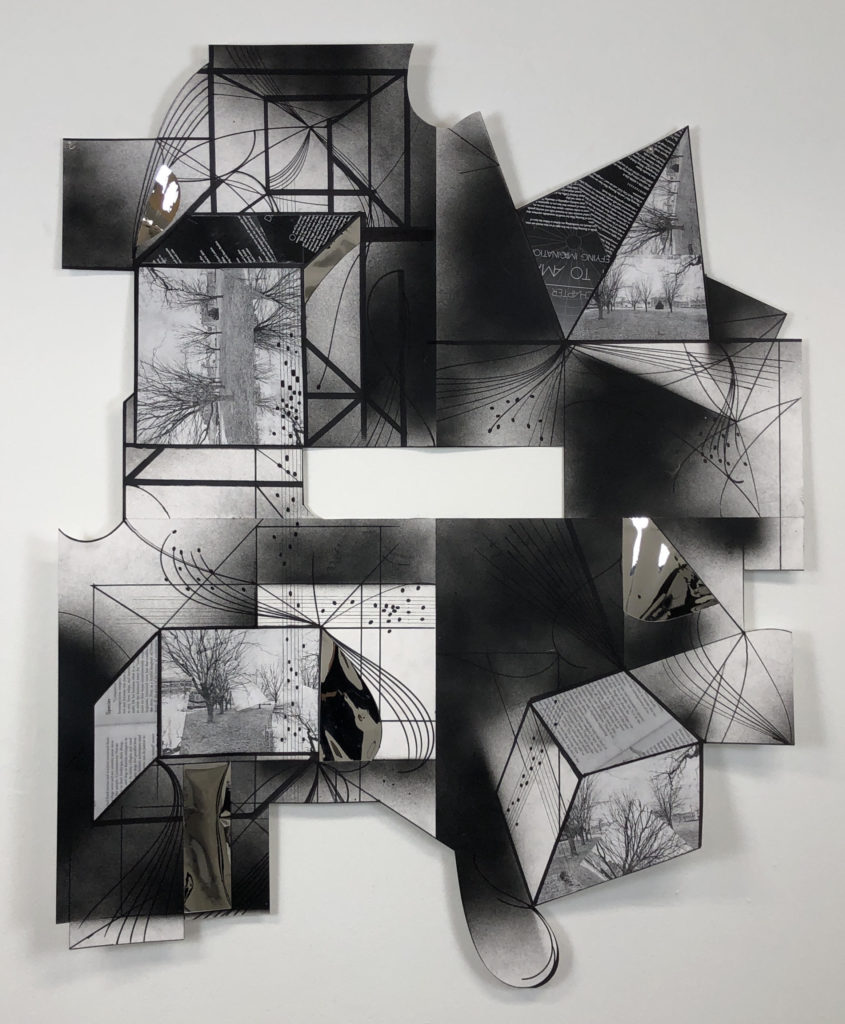 Ink, picture, pencil, spray, mirror sheet, paper book
121.92 x 95.9cm (length x width)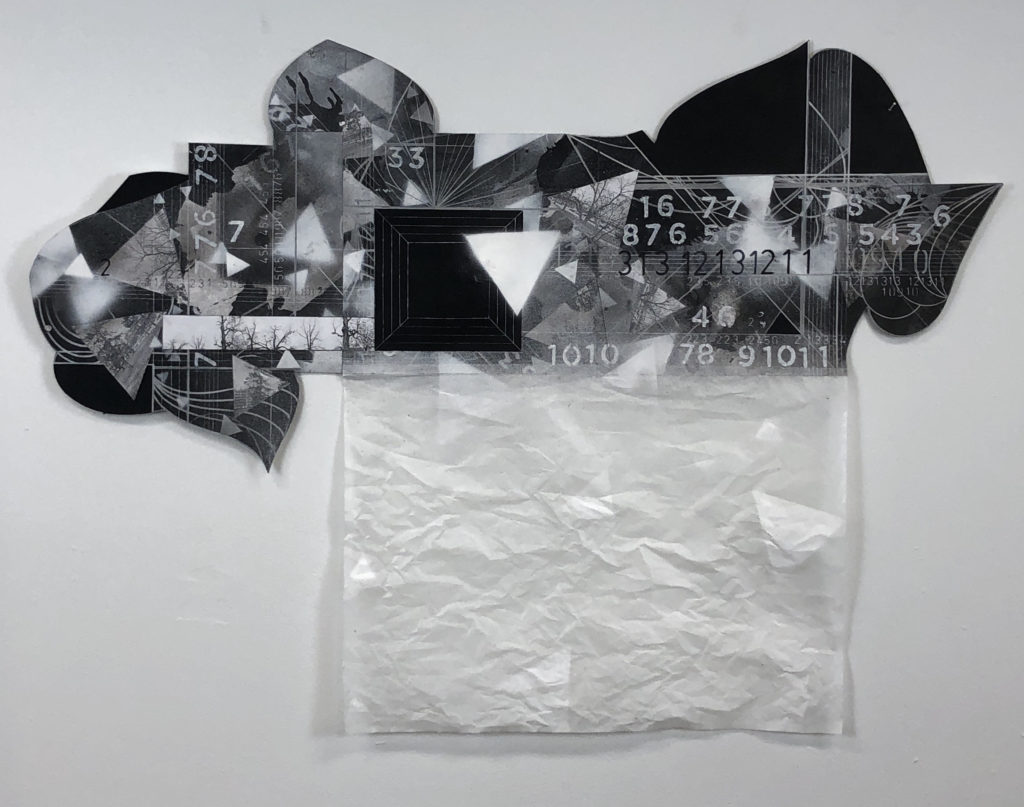 Ink, acrylic paint, picture, pencil, spray, Japanese traditional paper
84.5 x 115.6cm (length x width)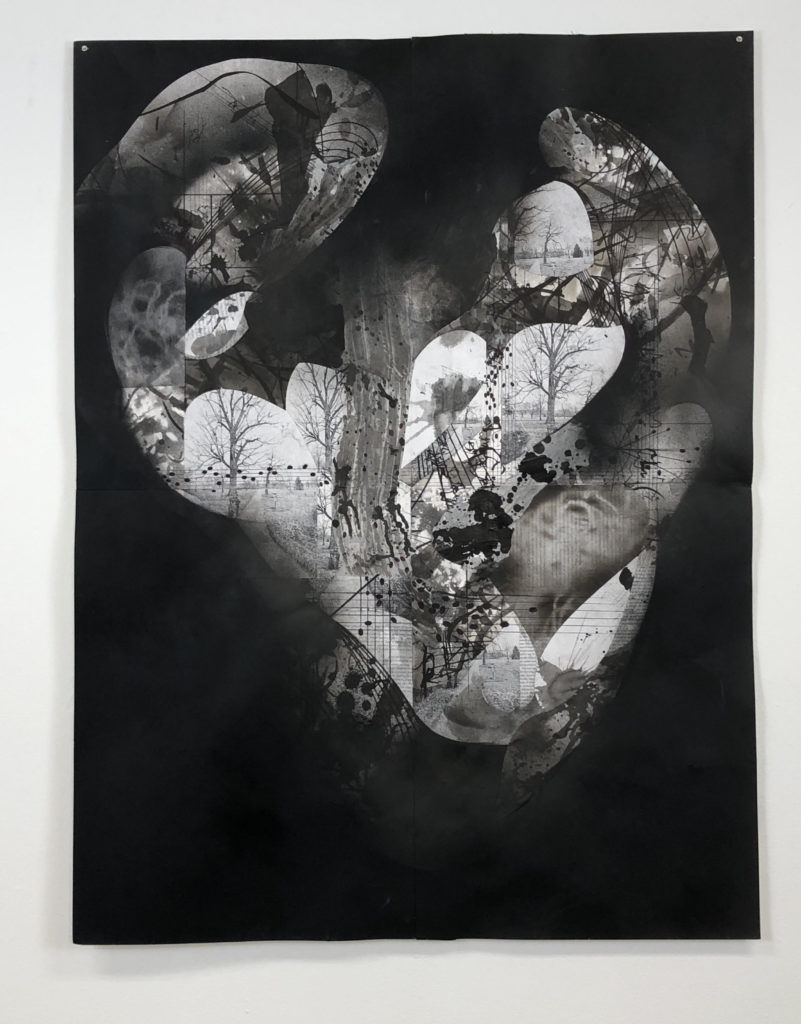 Ink, picture, pencil, spray, mirror sheet, paper book
120.65 x 90.8cm (length x width)
Sound instruments