End of Thesis Grad Show at Maryland Institute College of Art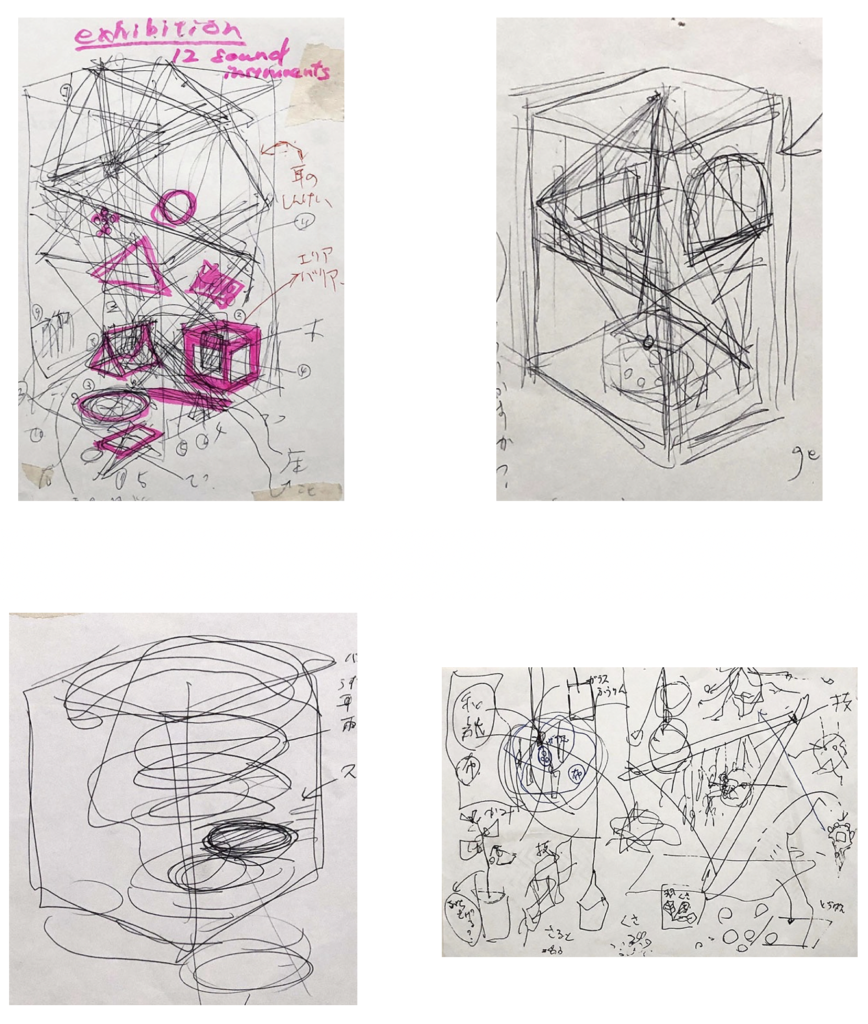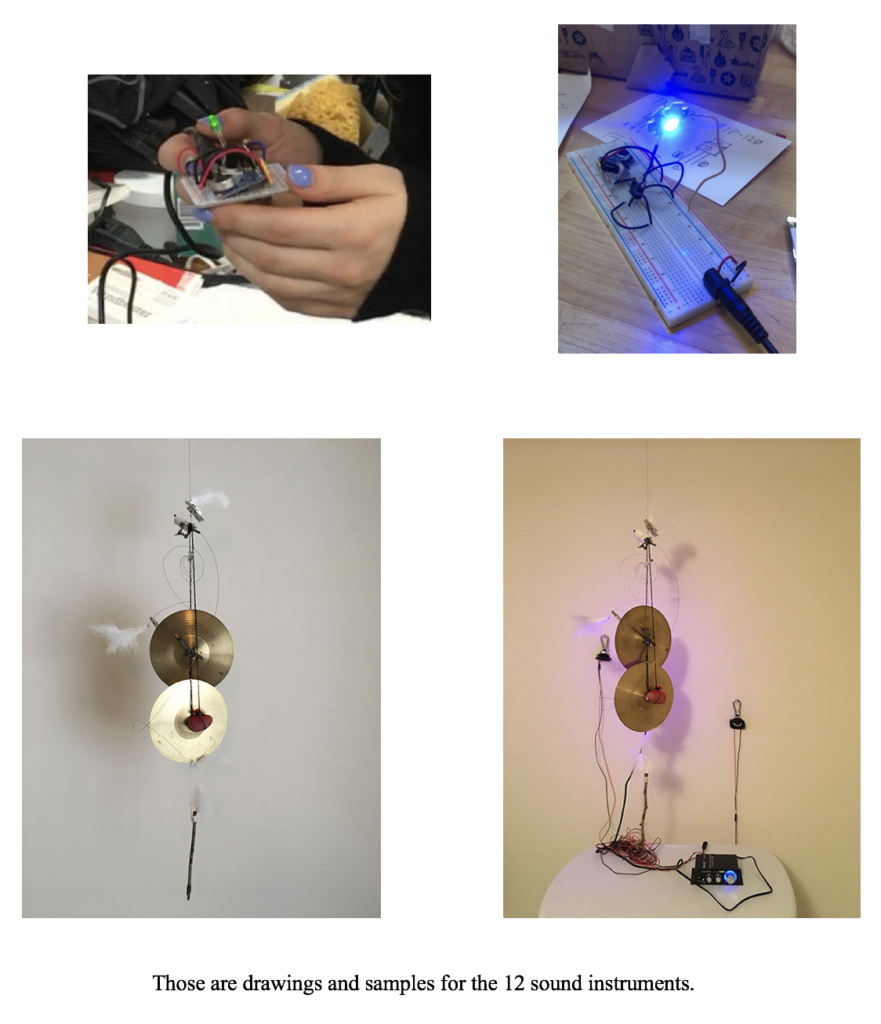 No title (2020)at Leidy Gallery at Fred Lazarus IV Center
Grad Show 3 has been canceled, and so instead I will show this work in public at a later date.
This is also based on my experience of hearing only twelve sounds. I set up 12 sound instruments and made 12 frequencies. And then I arrange eight speakers around the gallery space to connect with the 12 instruments. Actually, when I am creating 12 different sounds (frequencies) with a speech therapist for my cochlear implant so I could create my 12 sound instruments. Echoing my past experience, the audience will be confused in this space by the direction of sound. In other words, they can share in and empathize sonically with my experience.
Twelve sound instruments, a recommendation: Creating for frequency 20Hz~5kHz
4~20k (Cymbal)
15Hz~9k (Organ)
30Hz~5.5k (Piano)
450Hz~4k (Piccolo)
220Hz~2.2k (Flute)
200Hz-1k (Trumpet)
300Hz~1.2k (Soprano voice-sound)
200Hz~3K (Violin)
150~420Hz (Tenor voice-sound)
200~800Hz (Alto voice-sound)
80Hz~600Hz (Guitar)
30~80Hz (Bass Drum)
Idea 1: I will record music and then replay it in the same space. Idea 2: I will collaborate with dancers to recreate the sound and scores.